Contact Us
12 Krasnopresnenskaya Embankment, Moscow, 123610
Ask a question
After Primakov readings (Part 3)
27 December 2016
The international conference "Primakov readings" took place on the 28-30th of November at the World trade center where the leading Russian and foreign politicians, academics and experts gathered.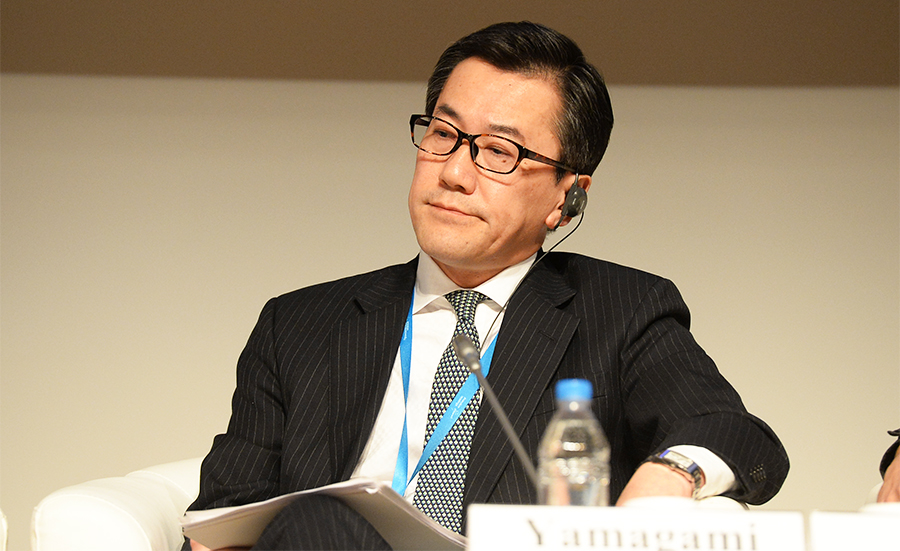 Panel session "Pacific Asia - space for cooperation or conflict?"

Amb. Shingo Yamagami – Executive Director and Secretary General of The Japan Institute of International Affairs (JIIA). His previous posting was Ambassador for policy planning and International Security Policy, Deputy Director-General of foreign Policy Bureau.

"China has for some years, been Japan's number 1 trading partner, and as you know, since the reopening of our diplomatic ties back in 1972, China has been the number 1 recipient of Japanese economic aid. China has been the top recipient of Japanese direct investment and more than 30,000 Japanese corporations are operating on mainland China. Chinese intellectuals privately admit that without Japan's cooperation, Chinese economy could not have grown this big, this fast."

"If we talk about the degree of economic interdependence in the Asia Pacific, it is really enormous. South China Sea forms very important SLOC's (Sea lanes Of Communication). For not only countries like Japan, but many other countries. In terms of Japan, 90% of its imported oil, goes through this sea, and more than 60% of its natural gas. Not only that, but the supply chain is crisscrossing the South China Sea."

"Is this going to be a conflict between the U.S. and China? As I said, the South China Sea is important for regional international economy and maintaining open, free, peaceful sea is in the interest of many countries concerned. Some would say that Japan is not welcoming the rise of China. I think that is off the mark, very much but at the same time, we want to see this rise as peaceful and rules abiding."

"Are the stereotypical views of nationalism and militarism is generally on the rise in the Asia Pacific, is that really so? That is the question I would like to ask here. For example, Japan's national defense budget increased, this fiscal year, only by 0,8%. Japan's defense budget is still less than 1% of its GDP. How could anybody call this country remilitarizing itself?"

"When we talk about nationalism, rhetoric is fine, yes, Presidential Elect, Donald Trump is talking about making America great again. Chinese leader, Xi Jinping, is talking about Chinese dreams, but what we have to be careful for here is not rhetoric, but deeds and actions. Here we have to very careful in analyzing the situation of nuclear arms development on Korean peninsula. Or, we have to be careful looking at the moves of some of some countries in regard to their territorial disputes. How to maintain peace is now the task in front of us."

"This is a time for regime change. But if you are going for stability and peaceful means, now is high time for us to tighten our screws. In terms of flow of people, of goods, of money (capital), there are some things that we can do together - Russia, China, Japan, South Korea, US. In this regard, I am encouraged to see that there are some discussions going on in terms of restricting the export of coal from North Korea to other countries, in so doing we can let the regime in Pyongyang know how seriously we are looking at this issue."

Dr. Yang Cheng is a deputy Director of Center for Russian Studies, East China Normal University, China. He has served in the Ministry of Foreign Affairs of P.R.C and the Chinese Embassy in Moscow as a diplomat and then moved into academic life, the author of many publications on Russian foreign policy.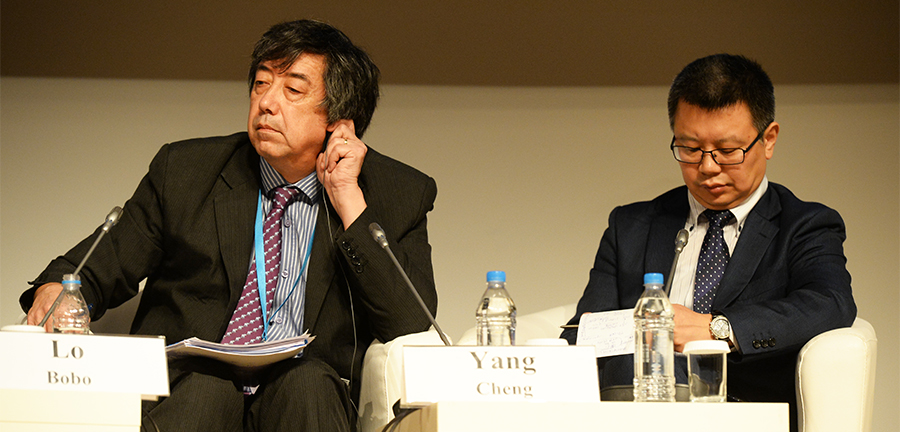 "The basis of any conflict is distrust. Integration to me, is a process which is directly linked to globalization, as an objective tendency related to the increasing interdependence in commercial and financial matters, however, the rate of integration depends on the political will of the participant countries, the participant states, and here, integration may facilitate or accelerate globalization, including regional globalization, or inhibit it."

"After the victory of Mr. Trump in the U.S. elections, we may see some inhibition of this integration due to the course of the new U.S. administration. We may also see some weakening degree of accountability, and responsibility in terms of all-encompassing ASEAN axis."

"We may go back to the so called P2 idea, which is the deepened economic cooperation between the U.S. and China to be co-participated by other countries, but on new conditions."

"Taking into account the Greater Silk Project, the load and the leadership expectations of China will increase. Is China ready for it? And shall we see any weaken of the activity of China in terms of the Great Silk Road project, we do not know."

"The second point is the relations between the U.S. and China, and is a balance of interests possible? I think that the wave-like nature of the relations will continue to persist and the interests will converge and diverge on an issue based basis."

"If these nationalism and militarism are the greatest challenges to the region Asia-Pacific region, I think that these are more manifestations of the challenges because the absence and the lack of trust is, indeed, a major problem as well as an inability to formulate the strategic values. We believe that some countries feel that they are being imposed with values from abroad, which they are not ready to embrace."

"A divergence of interests with coincidence of the value basis is only possible through compromise; however, nationalism is not to be defined as a sole evil. We believe that the Chinese nationalism is closely interrelated with the return of China to its sources and to the great, and flourishing Chinese history. Here, we should also mention that Think-Tanks will continue to play an important role.

"Pyongyang is not to have nuclear weapons. However, nowadays for North Korea, it is becoming an instrument of political bargaining. What the 5 must do is that a nuclear North Korea is not acceptable and that it has to be disarmed."

Bobo Lo is an independent analyst. He was previously Director of China and Russia Program at the Center for European Reform (U.K.); Head of the Russia and Eurasia Program at Chatham House. He is an Associate Research Fellow with the Russie/NEI program of the French Institute of International Relations (IFRI).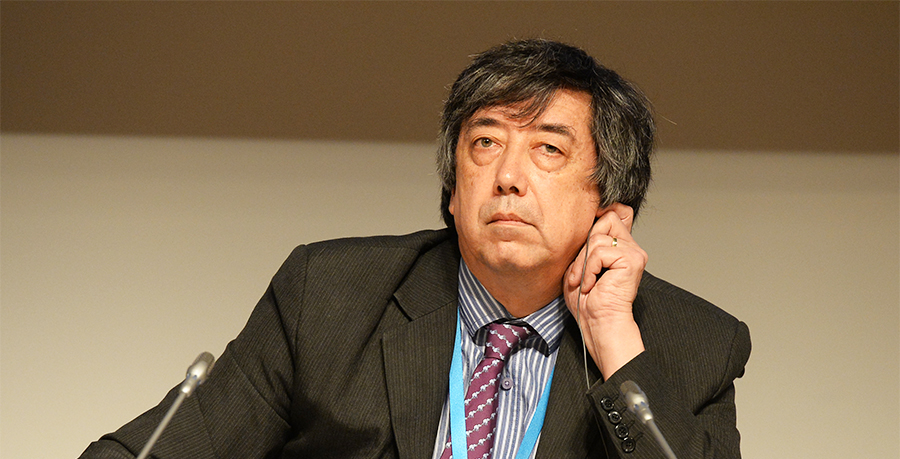 "I think regional strategic rivalries and tensions are actually more likely than economic integration in the Asia Pacific in general are far less developed than in Europe. Even an organization like ASEAN is less a model of integration than really a group of small states believing that they are stronger together, rather than individually."

"More is not necessarily better. We have a multiplicity of regional multilateral structures in the Asia Pacific, RCEP, ADB, AIIB, APEC, and so on, but the trouble is here is that there is a shallowness to the integration processes in many of these organizations and also in the center, we have competing jurisdictions, competing structures. The fact that there are so many of these structures makes rivalry and competition more likely, in my view, than integration."

"There are many unresolved conflict situations, not only, crucially, between major powers, but actually between regional powers and smaller states. Conflict situations are occurring, in a sense, at all levels. And perhaps, no less important, is that we see in the Asia Pacific region there are many different conceptions of regional order. What is order? What does a rule based order mean? Based on whose rules? What rules? So, there are different conceptions, in play, in the Asia Pacific and this actually creates a tendency, I believe, towards more conflict."

"The Trump presidency could be again, a change for the Asia Pacific. I think here, there are 4 trends to consider. The first is the very real possibility of a progressive American security disengagement from the region. The second, almost contradictory, is the increasingly erratic behavior by Washington. The third, in response to the first two trends, growing security, self-reliance by US allies. Countries like Japan having to do more by itself, rather than rely so much on the US umbrella. And the fourth is the fluidity of alliances and strategic partnerships. Today's strategic partnerships might not look so strategic or patently tomorrow. I think that this fluidity is something that we need to look at."

"It's of course possible that the US and China could achieve a balance of interests, but of course there are many pitfalls. I think that the victory of Donald Trump has potentially positive, and negative consequences for the US-China relationship. To look the relatively positive side from a Chinese perspective anyway, the United States is likely to underplay the values agenda. I think that it is less likely to be active in projecting geopolitical and security power. However, I also believe that we are likely to see increased trade disputes, and I think there could also be problems in relation to United States projecting geo-economic, rather than geopolitical influence in the region."

"Nationalism has been used more as an instrument than a driver of foreign policy in places like China and Japan. The key question looking forward is whether governments can continue to manage nationalism. For example, how controllable would popular nationalism in China be in conditions of significant, or sustained, economic downturn?"

"I think that more of a problem than militarism and nationalism is really the potential for misperceptions and miscalculations because clearly, no one wants war, but I believe that the risk of unintended consequences is, in fact quite great. Other sources of danger arising from militarism and nationalism - a regional arms race. The temptation sometimes to seek solutions through so called quick victorious wars and the continuing focus of the key Asia Pacific players, not just the United States, but China, India, Japan on whole ideas of strategic balancing and containment."

"On the Korean peninsula, in my view North Korea represents the greatest existential threat to the security of the region and I also believe that there is no prospect of improvement as long Kim Jong Un is in power. As long as North Korea remains totalitarian than merely an authoritarian regime, there is no prospect of a solution. In this, the challenge for China is to facilitate a peaceful transition to a more stable and predictable, not necessarily democratic, but a stable and predictable regime in Pyongyang. I think the onus is on Beijing to show that it can deliver as a regional leader, in other words it has to assume some of the burdens of regional leadership."

"I think in the longer term, we need to consider the idea of Korean unification. No one likes to talk about it. One potential scenario, looking ahead, is one country, two systems, although this clearly would be very difficult to implement."

"What is the role for Russia in the Asia Pacific? I think because of the fluidity of the Asia Pacific strategic and security environment, Russia has the potential to play a greater role than before. But I also think that Moscow needs to recognize the limitations of Russian influence and moderate its ambitions and objectives accordingly. It seems to me, that ultimately, that effective Russian engagement in the Asia Pacific is contingent on three factors. One, a multi-vectored approach rather than one that relies on excessively on the Sino-Russian partnership. Two, for Russia to engage with the Asian Pacific region for its own sake, rather than as primarily a component in Russian grand global strategy. And finally, Russia being able to position itself as a good, regional citizen instead of pursuing the illusion of strategic powers."