Contact Us
12 Krasnopresnenskaya Embankment, Moscow, 123610
Ask a question
Dr. James G. McGann director of the Think Tanks and Civil Societies Program (TTCSP) is in the WTC's Press center exclusive interview
9 December 2016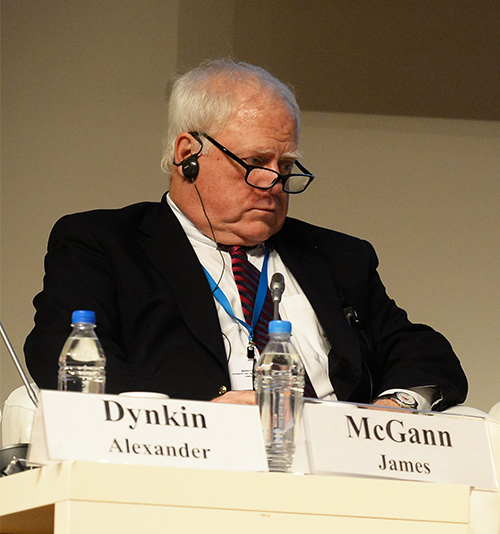 Dr. McGann, what are your impressions of the event?
It's a great opportunity to be here in Moscow, and the meetings that we've had over the last couple days have underscored the value of what many see as the major role, or one of the major roles that takes place in terms of what is described as the "track-2 diplomacy", where institutions and the thought leaders can come together to talk about critical issues facing countries. And in this context the critical moment is the transition of political leadership in the United States and Europe and the opportunity to engage in key issues facing, in my context the United States and Russia, and to think about how we move forward in a constructive way, and through building trust and establishing confidence, building measures between our two countries.
And how do you think international trade influences politics? What's the role of the international trade in politics in your opinion?
This is clearly one of the critical issues in many countries. In a globally interdependent world that is not going to change. The central element that creates the interdependence is trade, and how you manage trade and the conflict that is associated with trade and what is traded – all of those are critical issues. And the institutions that are here in Moscow and at the World Trade Center are focusing on those issues and how to resolve some of the frictions, and the benefits that are associated with trade.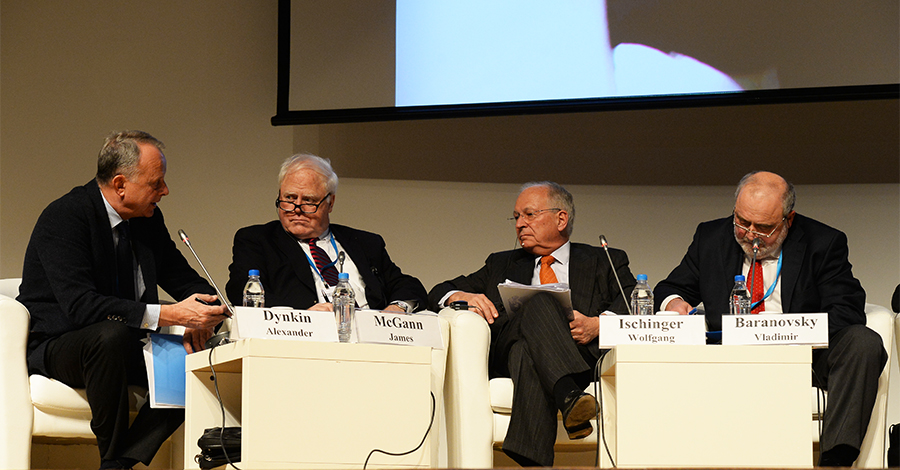 What do you think the role of the WTO today?
I think that it is under pressure as all global institutions, especially those that were established in the post WWII Europe, and the increasing diversity that exists in the world in terms of countries also creates or increases the conflict within global institutions. And those institutions now need to think about how to modify their architecture to make it more inclusive and also to make it more effective and efficient.