Contact Us
12 Krasnopresnenskaya Embankment, Moscow, 123610
Ask a question
'PRIMAKOV READINGS': Leading Experts and Politicians Took Part at the International Forum at WTC Moscow
5 July 2017
International Scientific and Expert Forum 'Primakov Readings' took place at WTC Moscow on June 29-30, 2017. The Forum was dedicated to the memory of the scientist and statesman Academician Yevgeny Primakov. The main topic of discussion was 'The World in 2035'. Representatives of the state authorities, academics, economists, authoritative experts from 19 countries participated in the discussions.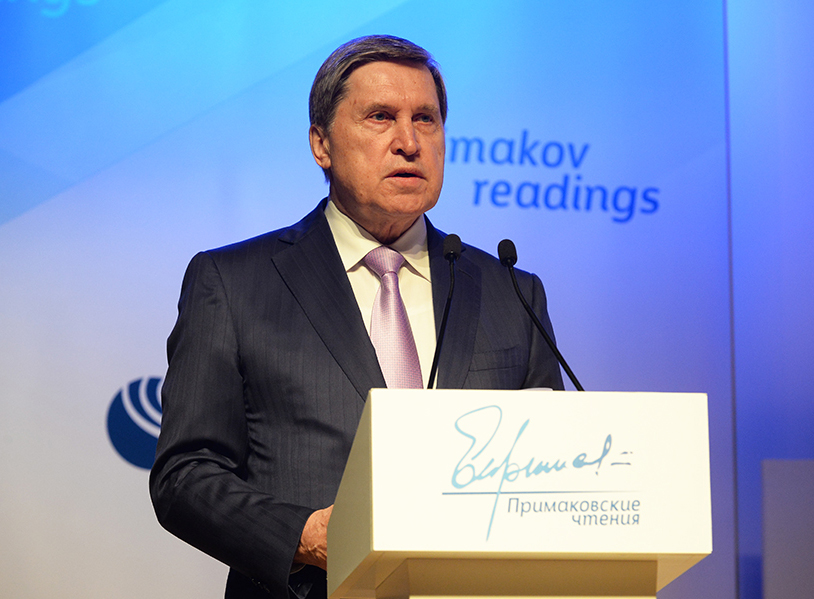 The President of the Russian Federation Vladimir Putin addressed greetings to the participants and guests of the Forum, in which he noted the importance of joint work of experts and analysts from different countries in an uneasy international situation in order to overcome disagreements.
The program of the event included a series of sessions during which experts discussed the Russia-US relations, the situation in the Indo-Pacific region, the economics of the Silk Road, the Russia-EU relations, the Ukrainian crisis, as well as the international security and the technological revolution. The President of the Institute of World Economy and International Relations of the Russian Academy of Sciences Alexander Dynkin presented the report 'World 2035. Global forecast - a complex image of the future'. At the end of the Forum, the Chairman of the Board of the Center for Strategic Research Alexey Kudrin delivered his speech.
The Minister of Foreign Affairs of the Russian Federation Sergey Lavrov and former Secretary of State of the United States of America Henry Kissinger made speeches in the framework of the 'Primakov Readings'. The speakers presented their vision of the Russian-American relations development and the global geopolitics in general. They also expressed hope for a resolution of acute issues, resumption of dialogue and cooperation.
Sergey Lavrov outlined the current situation in the world, stressing the fact that the model of globalization, focused on the prosperity of a narrow group of states to the detriment of the rest of the world, had exhausted itself. And today we all are participants of the process of forming a polycentric world order, about which Yevgeny Primakov has spoken and written a lot. According to the Minister, our task is to ensure that globalization plays a unifying role, takes into account the interests of all its participants, contributes to the provision of a secure future for all mankind. "On the way we are going to take now, the world picture in the coming 15, 20 and more years depends", - the Minister of Foreign Affairs emphasized.
Sergey Lavrov also noted that the special importance was attached then to relations between Russia and the United States, on which solutions of many international problems depend.

Henry Kissinger, in his tern, pointed out that the current situation was far from the first disagreement in the relations between Russia and the US that meant that our countries had already experience of overcoming conflicts. He also said that he hoped to resolve the tension as soon as possible. "Based on my experience, I am convinced that Russia and the United States should unite their efforts. Today is the time", - concluded the former US Secretary of State.