Contact Us
12 Krasnopresnenskaya Embankment, Moscow, 123610
Ask a question
COOPERATION: WTC Moscow supported international trade development within the framework of the WTCA
7 November 2017
On the 6thof November WTC Moscow became a participant of an online meeting for WTCA members. The event was timed to the World Trade Day. The discussion was devoted to the prospects of global business development, unified business cooperation culture and overcoming of borders.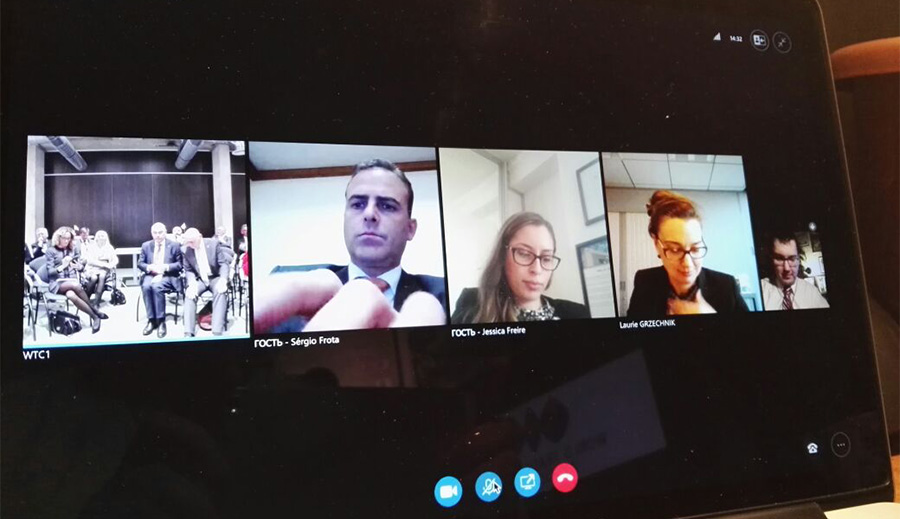 Representatives of World Trade Centers from seven countries took part at the meeting: WTC Hague, WTC Leeuwarden, WTC Twente (Netherlands); WTC Chile; WTC São Paulo (Brazil); WTC Louisiana (USA); WTC Trieste (Italy); WTC Lille (France) as well as WTC Moscow. WTC Twente was the one to organize the event. It also would be the next meeting place of the European World Trade Centers.
Speaking at the online discussion, representative of WTC Moscow told about the doing work for expanding international business cooperation, in connection with which the Russian capital had been already visited by delegations from the Czech Republic, Ghana, Taiwan, Croatia and other countries. The business development facilitation was also conducted in the online format - a special project "Virtual Business Mission" had been created at WTC Moscow for this purpose.
The speaker emphasized that thanks to the unique complex infrastructure that included business hotel, apartments, restaurants and meeting rooms, WTC Moscow was ready not only to organize programs for business missions, but also to ensure all required conditions for the residence of delegations in Moscow.
The participants of the discussion once again assessed the possibilities of the World Trade Center Association for cooperation development in the global world. Each of the represented WTC's told about its unique features and opportunities for business on the international level. Thus, WTC São Paulo was developing a consulting unit specializing in investments into Brazil; WTC Lille worked with the UK on the issues related to the brexit.
At the end of the meeting, the participants discussed the upcoming Assembly of the World Trade Centers, where the conversation would continue in a personal communication format. The event is been scheduled for April 2018 and would take place in Leeuwarden. The Assembly agenda includes a visit to high-tech companies, where delegation members will be able to test a number of technologies for business development.