Contact Us
Entrance 11, 12 Krasnopresnenskaya Embankment, Moscow, 123610
Ask a question
Mezhdunarodnaya
We have one-, two- and three-room apartments available for our guests, from 33 to 72 square meters. All apartments have a kitchen, soft furniture, and a bathroom. A wide range of services includes free Wi-Fi, a fitness center with a swimming pool, a supermarket, restaurants, beauty parlors, dry cleaning and laundry services, currency exchange points, shopping outlets and a roomy secure parking facility.
The building has 6 OTIS elevators, a central AC system, smoke detectors, satellite television.
The windows of the apartment hotel provide a wonderful view of Moscow and of Studenets, an ancient architecture and park area.
Check availability
Enjoy the following benefits
Terms of accommodation
Price of apartments, in rubles per day, incl. VAT:

One-room apartments
One-person/two-person stay — 6,500/7,100
Two-room apartments
Two-person stay — 8,000
Three-room apartment
Three-person stay — 9,000

Prices may be higher during periods of high load.
The apartment price includes the charge for surface parking.
Breakfast — from 400 to 1,700 rubles (incl. VAT).
Price of additional accommodation in a room — 1,770 rubles (incl. VAT).
WTC tenants are entitled to accommodation discounts.
Check-in time: 2:00 p.m.
Check-out time: 12:00 p.m.
Additional services:
Restaurants and bars
A beauty parlor
Dry cleaning
Parking
Mail services
Guided tours
Fitness, a swimming pool
Mediagallery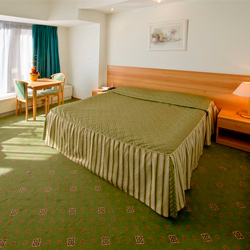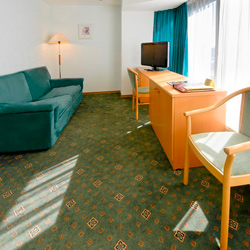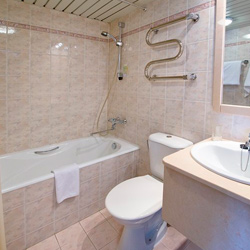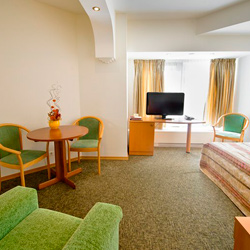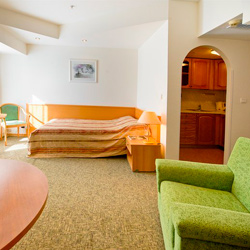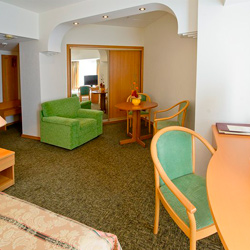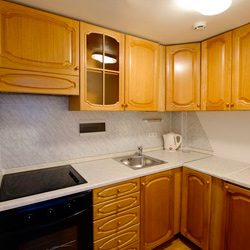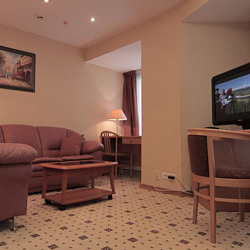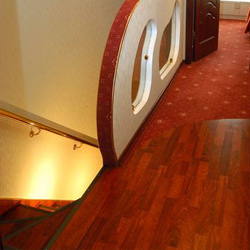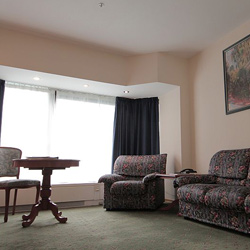 How to get there
Entrance 6, 12 Krasnopresnenskaya Embankment, Moscow
+7(495) 258-21-03, +7(495) 258-12-12
+7(499) 253-24-81