Contact Us
Entrance 1, 12 Krasnopresnenskaya Embankment, Moscow, 123610
Ask a question
Postal services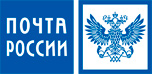 Crowne Plaza Hotel, 2nd floor, office 2270
+7 (499) 253-62-65
Monday-Friday 10 am – 7 pm, Saturday 11 am – 4 pm, Sunday - closed
Post office
All kinds of postal services: correspondence, letters, periodicals by subscription, registered letters. Delivery of all types of parcels worldwide. Informationa about fees can be found at any post office in the Russian Federation.

Crowne Plaza Hotel, 2nd floor, office 2270
+7 (495) 961-22-11
Monday-Friday 10 am – 7 pm, Saturday 11 am – 4 pm, Sunday - closed
UPS express delivery
Currently, UPS is an international company and one of the most well-known world-famous brands. We have become the largest delivery company in the world. Each day we deliver different items and information to more than 200 countries.

Crowne Plaza Hotel, 2nd floor, office 2270
+7 (495) 215-27-37
Monday-Friday 10 am – 7 pm, Saturday 11 am – 4 pm, Sunday - closed
Mail Boxes etc
Express delivery (Official partner of UPS, TNT, FedEx, DPD, Courier Service Express, Pony Express, SPSR);
- Offset printing services (business cards, brochures, pamphlets, large format printing, binding, copying, laminating, etc.);