Billiard club "Vstrechnya vosmyorka"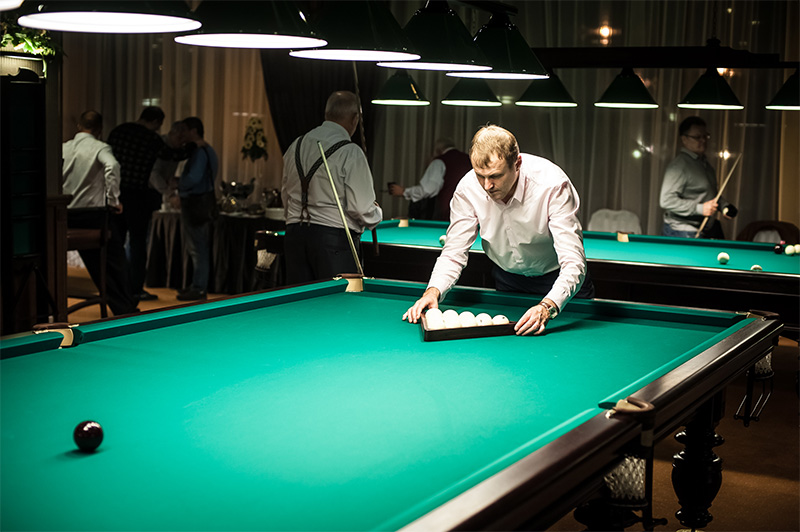 We are happy to offer you the best conditions to enjoy your staying in a peaceful and quiet environment at our billiard club. Here you can have a relaxing conversation with nice people, have a good time playing a game of billiards or just enjoy a cozy atmosphere tasting your favorite dishes and drinks.
Our billiard club offers you:
• Professional billiard tables: Russian pyramid (5 tables); snooker (1 table); American pool (1 table).
• Individual training courses on how to play billiards available at any time convenient.
• Live broadcasts of sports matches.
• A cozy atmosphere: classic style interior, comfortable furniture and relaxing jazz lounge and blues music.
• Premium cigars and drinks as well as exclusive dishes from our Chef, including author's pies with various stuffings and hand made sweets.
• A food basket with natural eco-friendly products that you can take away with you.
• Catering. If you need someone to cook dinner and lay the table for your home or corporate party, birthday celebration etc., our cook and waiters are at you service.
• A convenient and secure parking lot.
Our billiard club is open from 12 p.m. till the last guest leaves.
Entrance 6, 12 Krasnopresnenskaya Embankment, WTC Moscow