Plaza Garden cafe
At Plaza Garden cafe you will enjoy light bites and creative dishes as well as exclusive desserts.

Original design, excellent service, creative dishes, luscious desserts and exquisite coffee provide an ideal mood for any venue — must it be a business meeting or a romantic rendezvous.

Menu: Breakfast, lunch and dinner a la carte menu, Japanese cuisine menu, Vienna menu, exclusive dessert collection, wide variety of beverages, special coffee menu.
Crowne Plaza Moscow WTC, Atrium, 1st floor
Mediagallery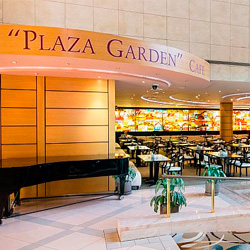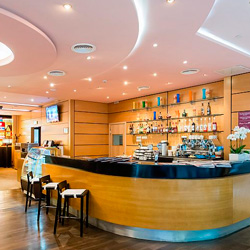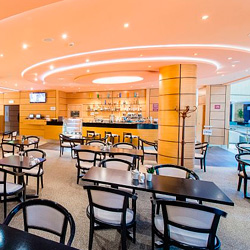 Menu